For your pleasant stay
The major advantage of a small, more manageable private hospital is the personal attention given to the patient. Starting with the admission moving on to the examination, and, if necessary, up to the operation and the intensive post-operative care, our patients are in the reliable hands of a team of doctors who have years of experience working with each other.
Clinic amenities
For a fast and well healing it is important that our patients feel comfortable and at home. Therefore the Private Hospital Villach offers high-level amenities for all patients.
Situated in a natural setting in Villach Warmbad, the clinic's one and two bed rooms give our patients a view into our green surroundings.
All rooms are equipped with telephone, television, radio, safe, a bathroom and toilet, as well as wireless internet. Patients will find a hair dryer, a magnifying mirror and toiletries in the bathroom. Patients are also provided with a bath robe for the duration of their stay.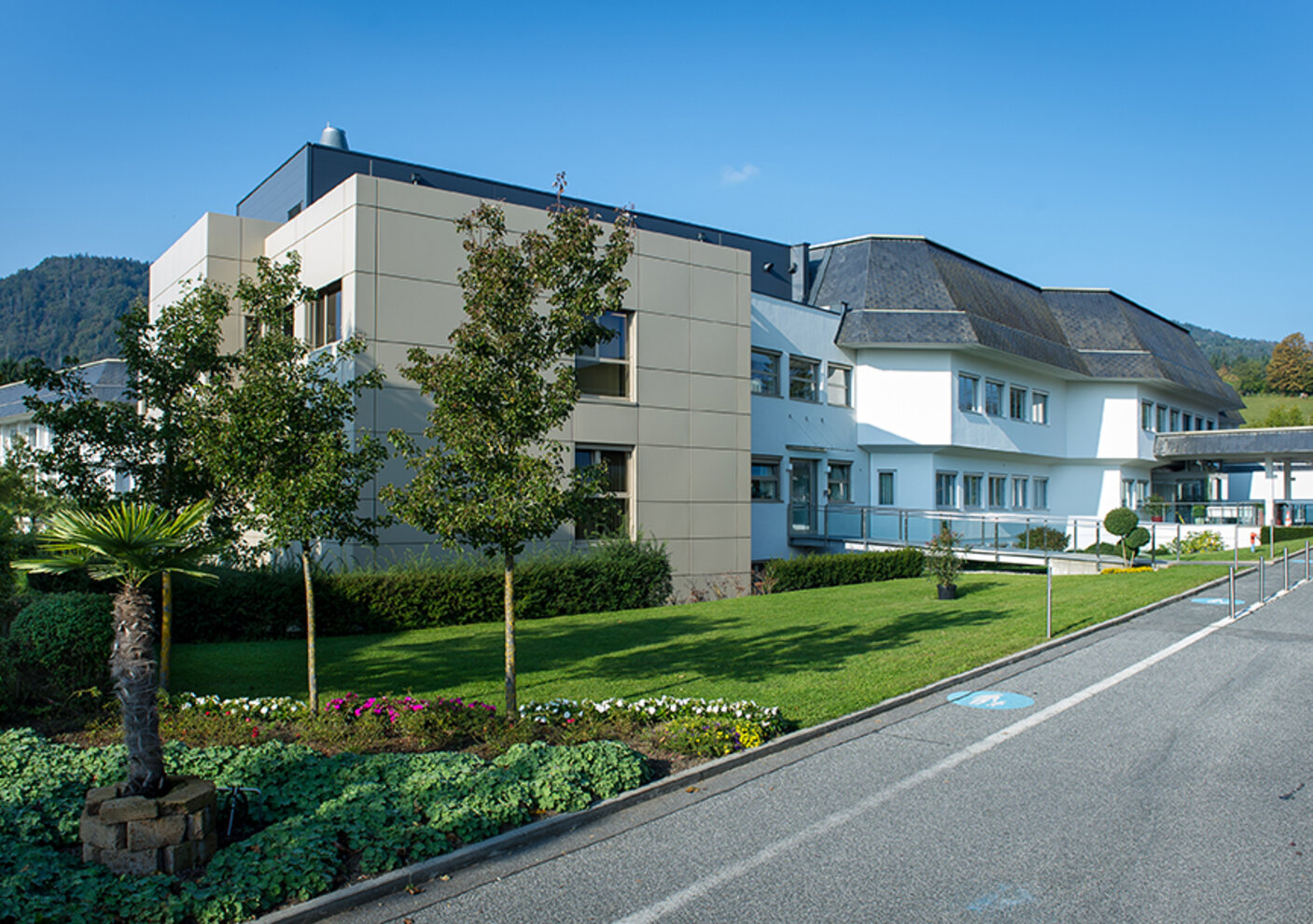 Accessability
The Private Hospital Villach is accessible from the parking spaces in front of the building. An elevator provides a barrier-free access to the underground garage. All medical examination rooms are accessible both for impatients and outpatients.
Healthy and delicious meals
Our head chef and his team prepare several meals, in accordance to our patients' needs - light diet, low-cholesterol and common delicacies. Patients can enjoy their meals in the patient restaurant or in their rooms.
Family and visitors are also welcome to join our guests for dinner in the restaurant where they can choose one of the offered meals.
Patients and their visitors can also enjoy a coffee in the cafeteria. Newspapers, books, toiletries and other small items are available for purchase at the cafeteria.