Internal Medicine
The Department of Internal Medicine treats numerous diseases of the human body: cardiovascular diseases, gastrointestinal diseases, rheumatism, immune mediated diseases, metabolic disease, renal diseases, diseases of the lungs, liver, gall, thyroid glands and blood as well as malignant diseases.
Our internal medicine specialists provide our patients with diagnosis and the corresponding therapy in collaboration with our specialists of other fields. They are the main consultants for a variety of ailments in the internal areas of the human body, take a key position in the Private Hospital Villach and are available around the clock.
An individual emergency system guarantees that the on call duty is optimally functioning.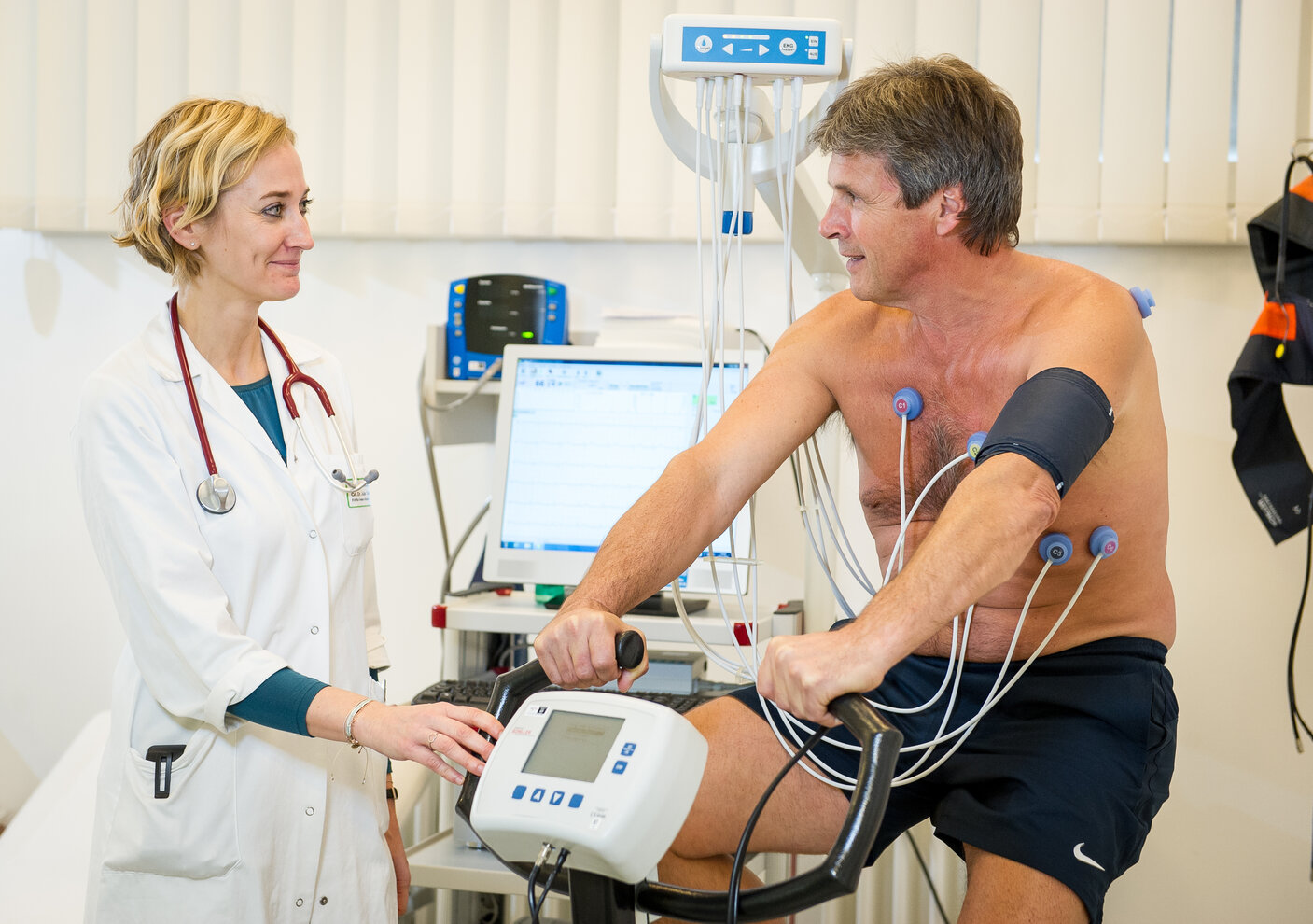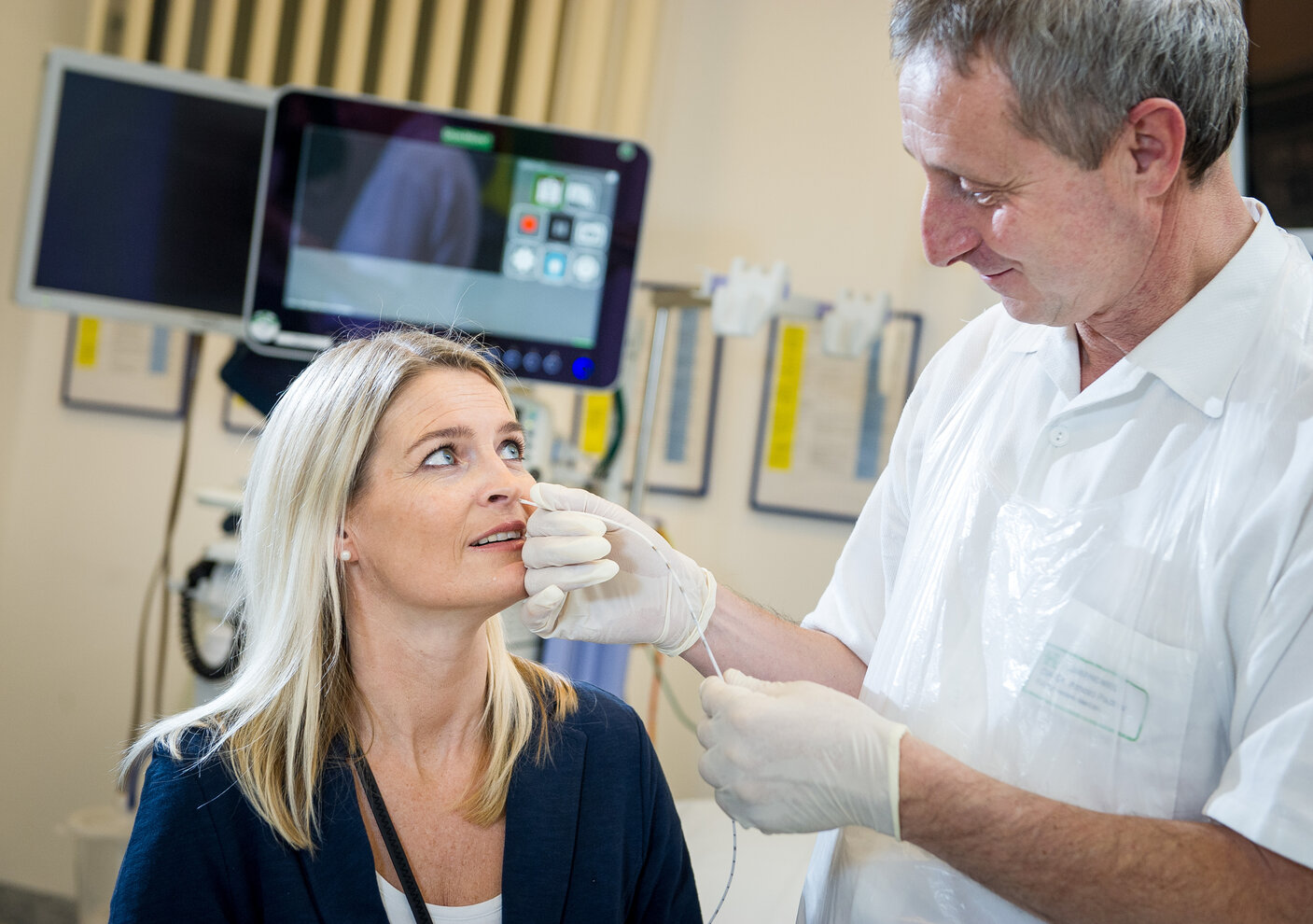 Medical services
Physical examiniation and clarification of cardiovascular disorders: ECG, Holter monitor, 24 hour blood pressure monitoring, event recorders, ergometry
Implanting pacemakers and providing follow-up treatment
Physical examiniation and clarification of pulmonary disease (lung function test)
Gastroenterology: abdominal ultrasounds, gastroscopies, colonoscopies, ERCPs, EPTs, endoscopic removal of bile duct stones, endoscopic stricture balloon dilation
Endoscopic reflux operation
Treatment of metabolic disorders such as diabetes, obesity and fat metabolic disorders
Treatment of oncological diseases
Myocardic scintigraphy, coronary angiography, thyroid gland scintigraphy, bone scintigraphy
Rheumatology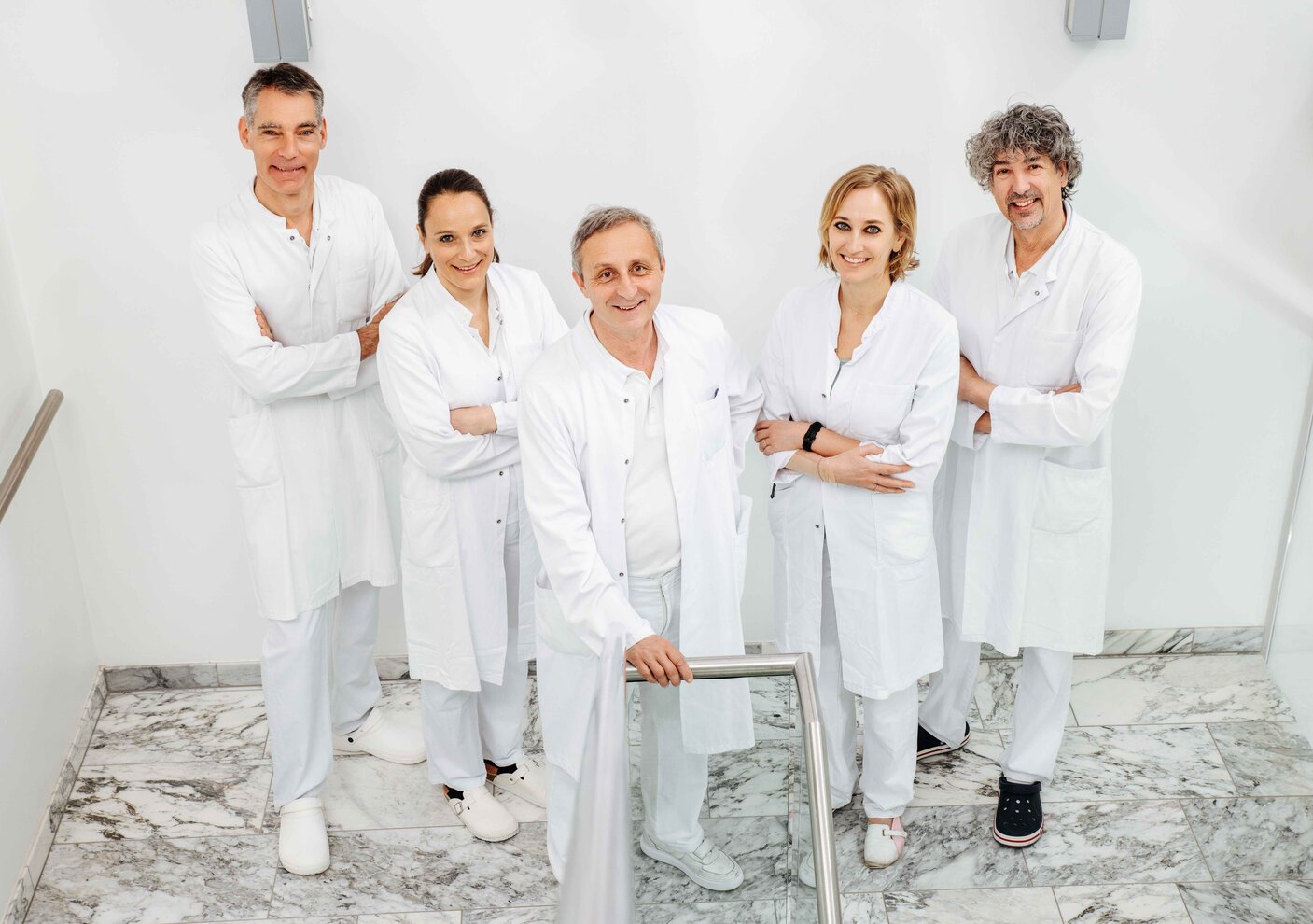 Our internal medicine specialists

Arnold Pacher, MD
Head of the Department of Internal Medicine
Doctor of internal medicine, specialisation in gastroenterology and hematology-oncology
T: +43 (0) 4242 3044 35629
E-Mail
OÄ DDr. Petra Sabine Gratze
Fachärztin für Innere Medizin und Kardiologie
E-Mail
OA Dr. James Gredler
Doctor of internal medicine
E-Mail
Manfred Krawanja, MD
Doctor of internal medicine, specialisation in gastroenterology
E-Mail

Julia Tscherpel, MD
Doctor of internal medicine, specialisation in hematology-oncology and rheumatology
E-Mail
Charlotte Heimann-Aufegger
Doctor of general medicine
Elisabeth Kandutsch
Doctor of general medicine
Christina Grüner
Head nurse