Gynecology
Gynecology is one of the most sensitive areas in the entire field of medicine. Through individual care and consultations we strive to create an environment of humanity for our patients.
The Private Hospital Villach offers modern infrastructure for diagnostics and therapies to define pathological processes. In case of a surgery, it will be performed with minimised effects on surrounding tissues and preservation of organs. Our range of services covers operative gynecology as well as mammary surgery.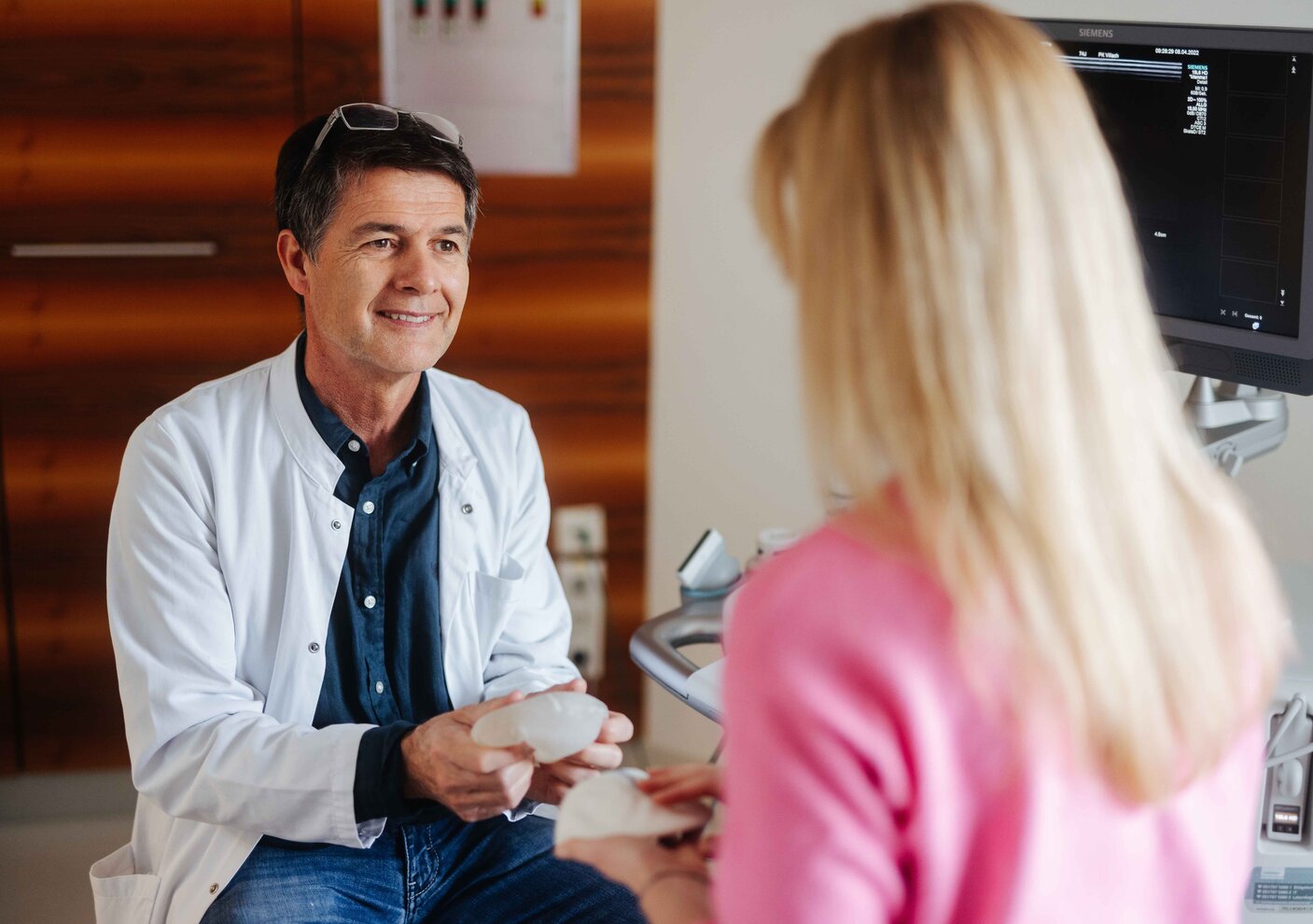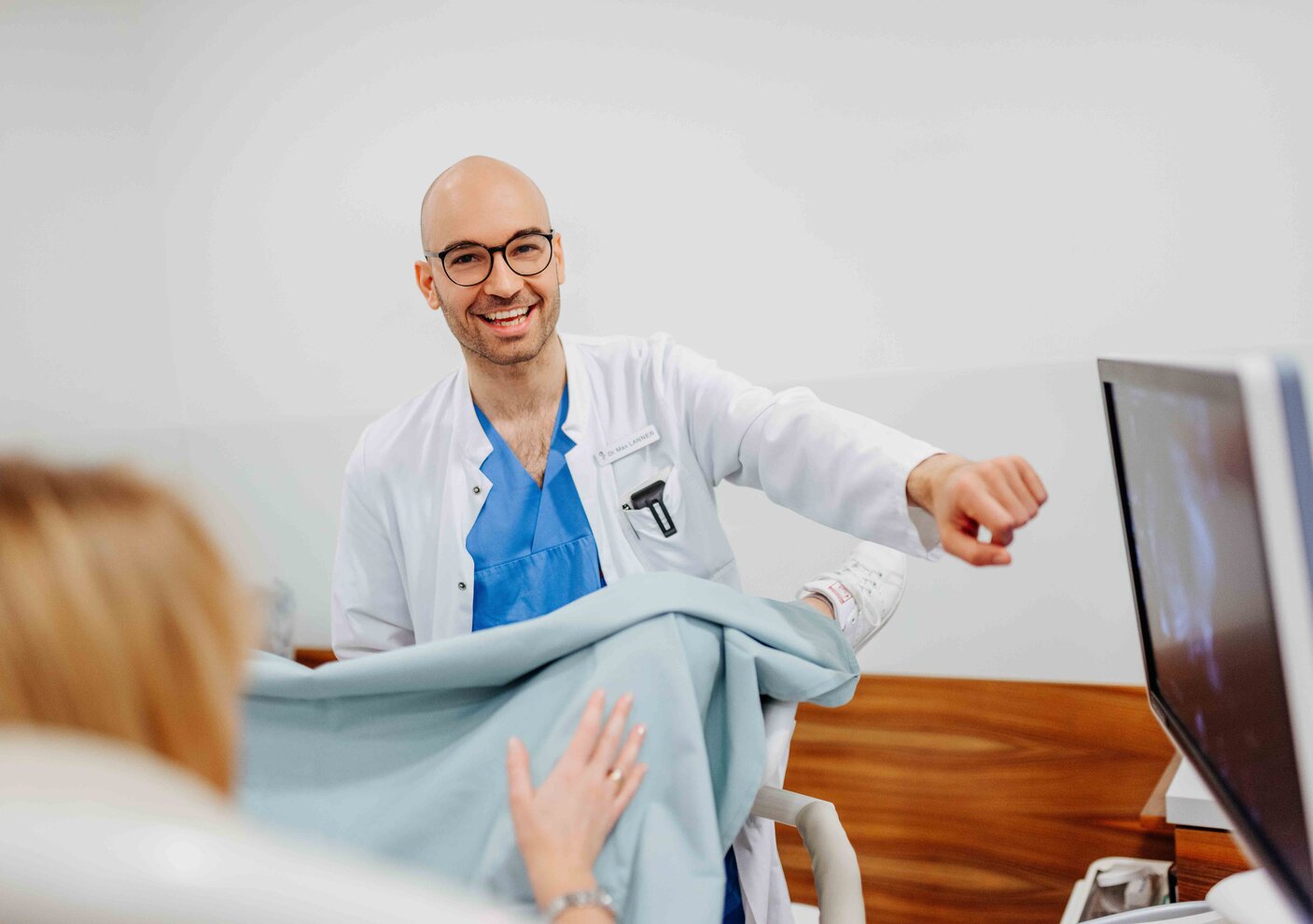 Medical services
Surgical gynecology
We offer all of the standard operations. Via improved diagnostic opportunities, pathological processes are detected earlier, therefore more and more organ-preserving operations can be performed. These endoscopic minimally invasive surgeries (e. g. keyhole surgery) significantly reduce and/or prevent painful abdominal incisions.
Diagnosis and treatment of blood disorders
Surgery of benign and malignant gynecological tumors
Diagnosis and operative treatment of sterility and endometriosis
Diagnosis and therapy of pelvic organ prolapsed and incontinence
Mammary surgery

For the early detection of changes in the breasts we offer our patients a broad palette of diagnostic techniques such as mammography, MR-mammography, breast ultrasound and preoperative minimally invasive biopsies.
The operative spectrum of mammary surgery covers the following:
treating malignant ailments, including the removal of the sentinel lymph node
breast reconstruction if a breast removal is necessary
Oncoplastic surgery
plastic surgery of the female breast (tightening up, reduction, enlargement)
If chemotherapy or immunotherapy are necessary due to malignant disorders, these can be performed at our facility.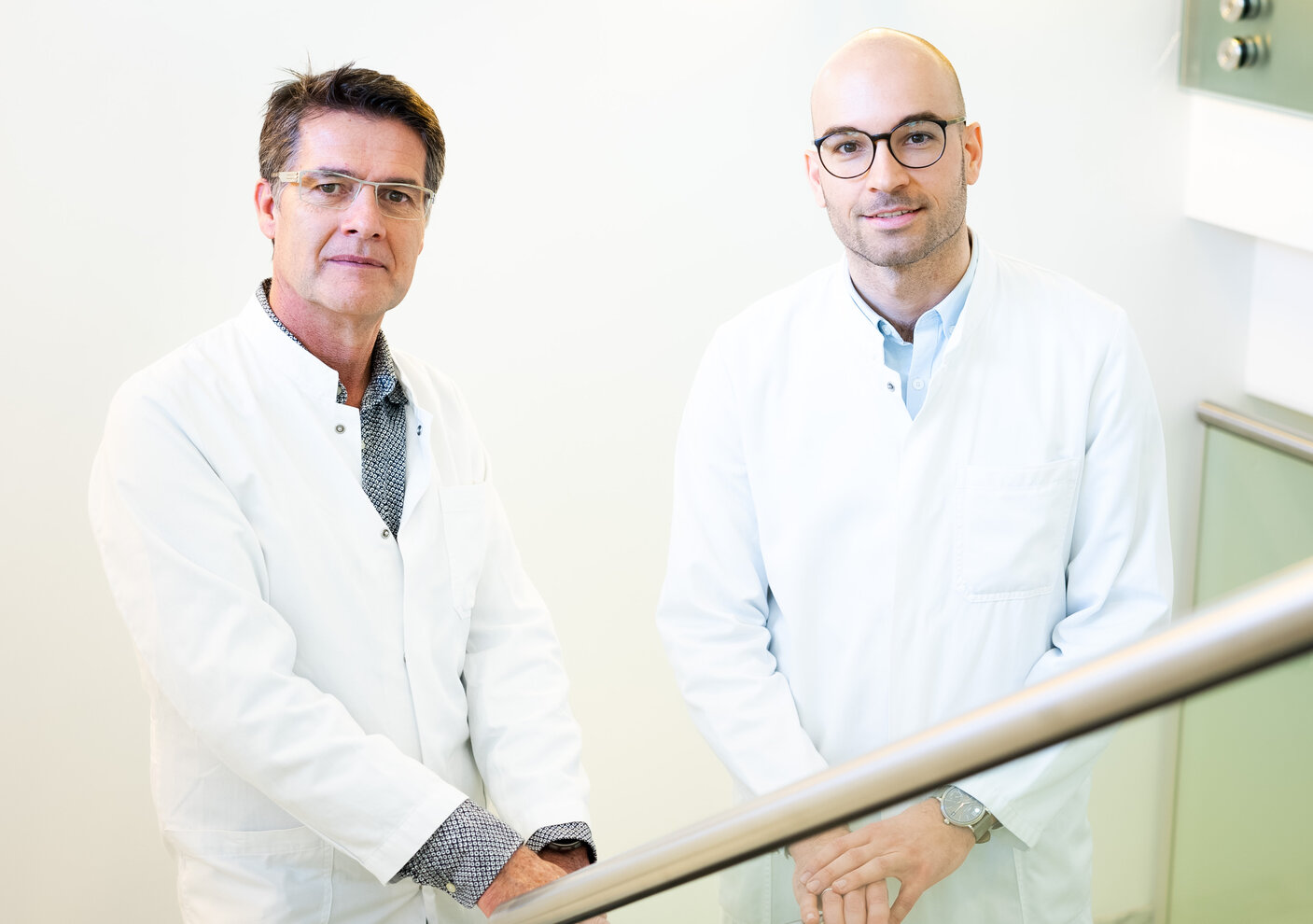 Our gynecology team
Klaus Unterrieder, MD
Head of gynecology
Doctor of gynecology
T: +43 (0) 4242 3044 35666
Kontakt
Maximilian Lanner
Head of gynecology
T: +43 4242 3044 35643
Appointments: +43 4242 3044 3450
Karin Kollmann, MD
Specialist of general medicine
Bettina Bachmann-Schrittesser, BA
Head nurse

Consulting doctors:
Martin Winzely, MD
Urologist
Reinhard Hude, MD
Urologist
Jörg Klocker, MD
Doctor of hematology-oncology
Breast Health Center
Since August 2010 the Private Hospital Villach has been a cooperation partner of the Breast Health Center Villach (LKH Villach).
We offer our breast cancer patients complete care from diagnosis to treatment with our state-of-the-art diagnostics.