Nuclear Medicine
In addition to the diagnosis and therapy of thyroid aliments, nuclear medicine plays an important role in the identification, detection, and treatment of cancer, heart disease, the examination of the brain and the central nervous system, rheumatism and skeletal disorders and many other indicators.
An ultramodern SPECT-CT double-headed camera is being utilized by the nuclear medical diagnostic department. With the nuclear slice process SPECT, organ functions, cell metabolism and other functional parameters in the human body can be visualized.
The department has made direct payment arrangements with the Carinthian social insurrance company (ÖGK). Patients that are insured at other companies can forward the paid invoice to their social insurance provider for reimbursement.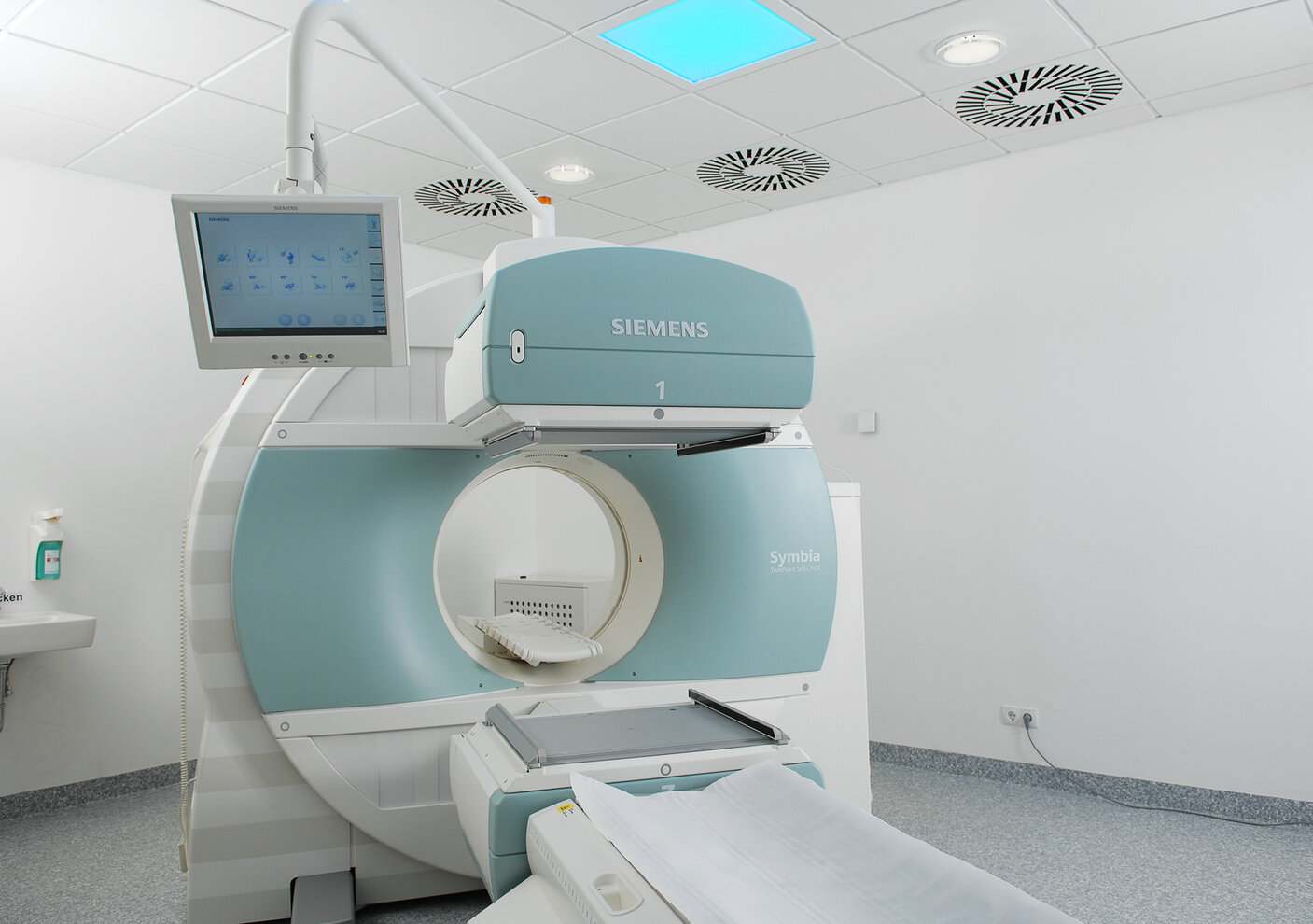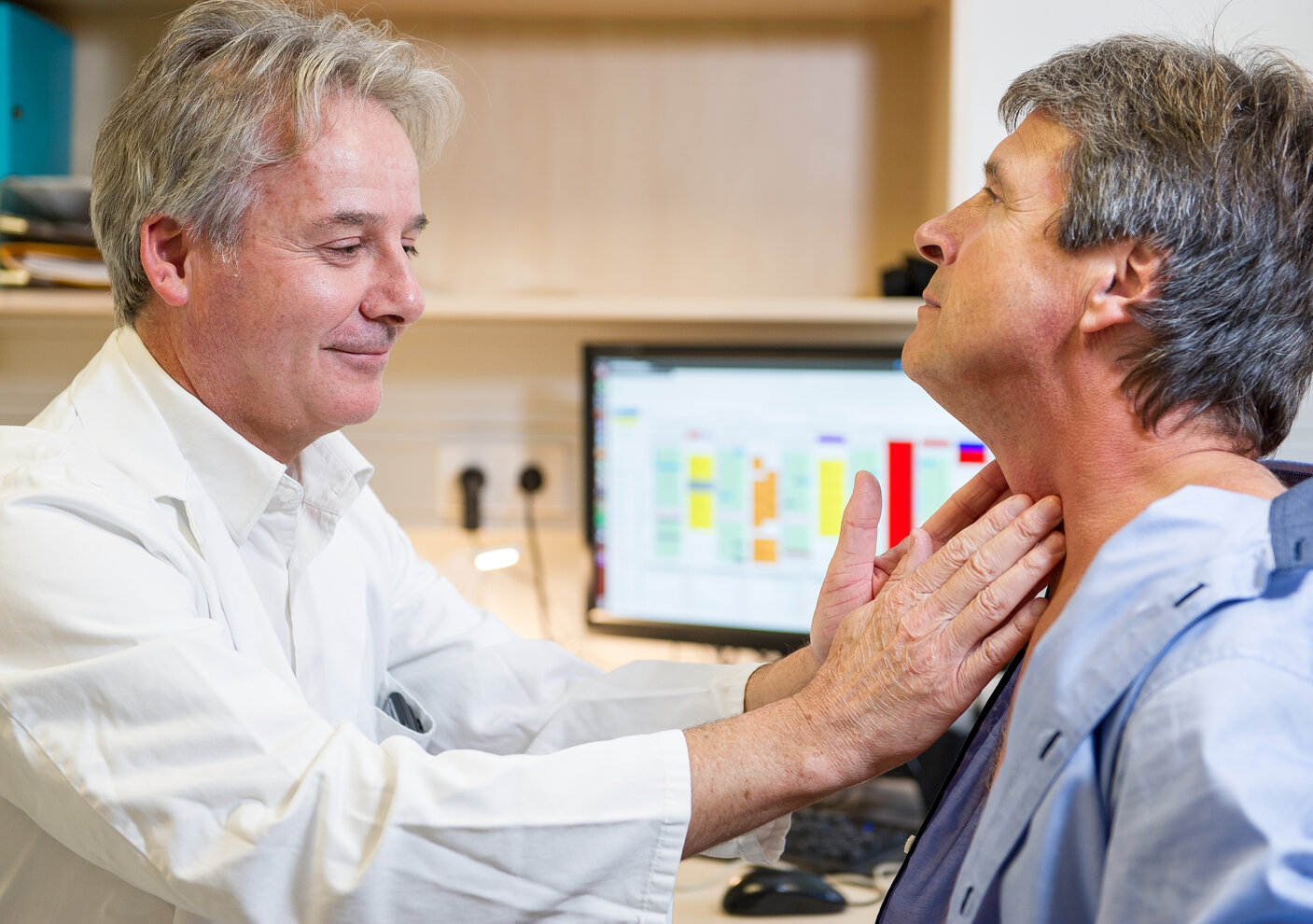 Medical Services
Outpatient clinic for thyroid diseases - examination of the thyroid glands, hormone status, scintigraphy, sonography, ultrasound-guided fine needle aspiration biopsy
Brain scintigraphy
Lymph node scintigraphy
Kidney scintigraphy
Heart scintigraphy
Skeletal scintigraphy
Lung scintigraphy
Inflammation scintigraphy
Radiosynoviorthesis (RSO): Nuclear medical joint therapy for the treatment of painfully inflamed joints caused by rheumatism or arthritis.