Center for Orthopedics
The Center for Orthopedics offers medical services for the whole musculoskeletal system. Our medical specialists are well-experienced and specialised in all joints of the human body. The diagnosis and therapies are based on a high quality level to make sure the patients get the best treatment.
It is our concern to take enough time for the examination and personal talk with our patients.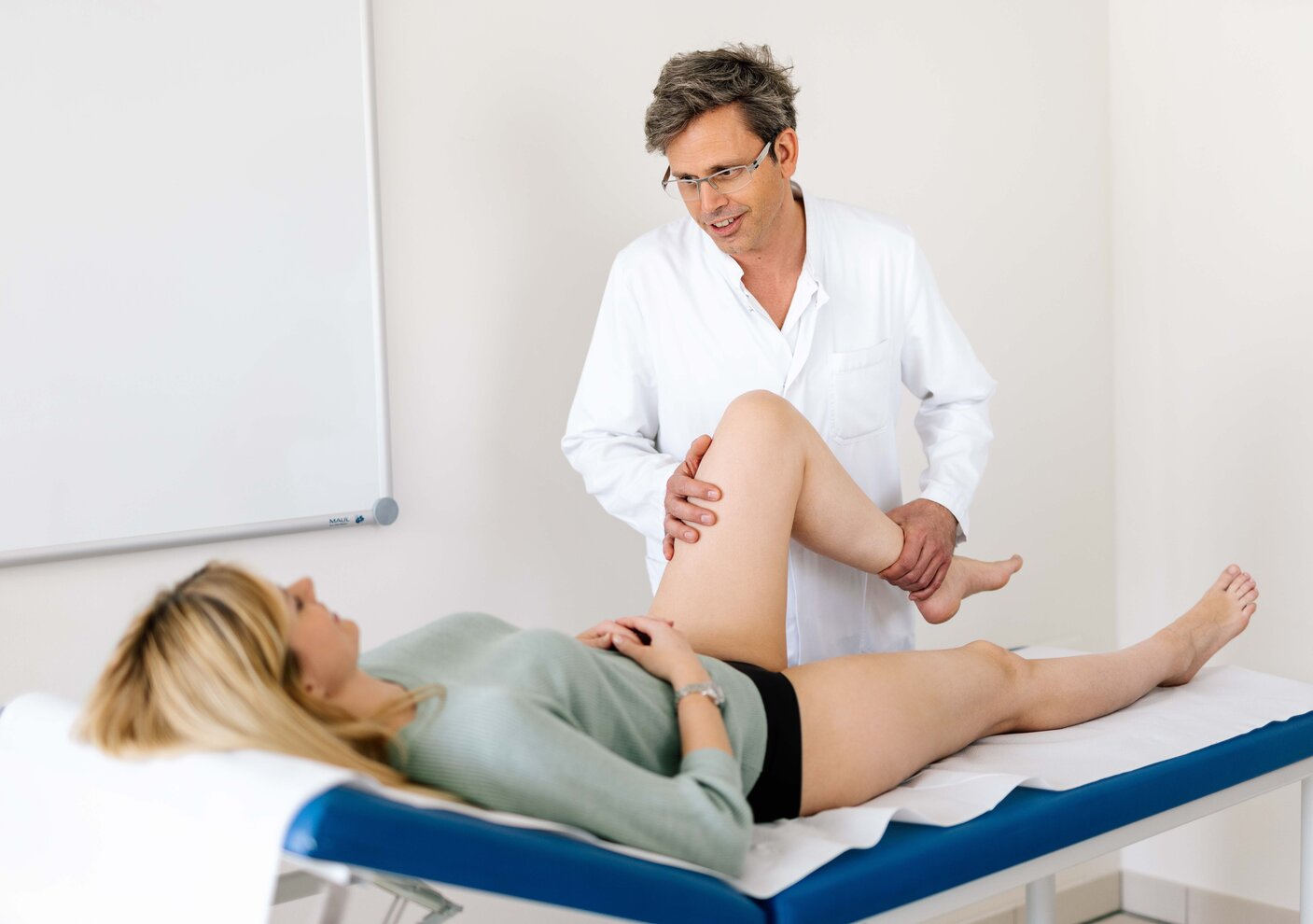 Surgical therapy hip
Minimally invasive artificial hip joint replacement, AMIS method
Arthroscopic hip operations to preserve joints
Clarification and surgery of painful and loose hip joint replacements
Surgical therapy foot
Foot joint surgeries and correction of faulty posture, e. g. hallux valgus, flatfoot (adults)
flatfoot surgical correction in children
Conservative therapy
remedial gymnastics
medicamentous therapy and injections