Quality Management
In the Privat Hospital Maria Hilf, we offer high quality of medical care to all our patients.
In December 2016 the Private Hospital Maria Hilf gained the ISO 9001:2015 quality management certification. In November 2019 the certification was re-confirmed. This quality management system was implemented to monitor the processes in medicine, care, therapy and administration and to guarantee tranparency, traceability, and sustainablility.
The quality management team, consisting of the clinic management and employees of Humanomed Consult, is responsible for strategic planning and defining the quality management activities.
For a successful quality management all employees need to be actively involved.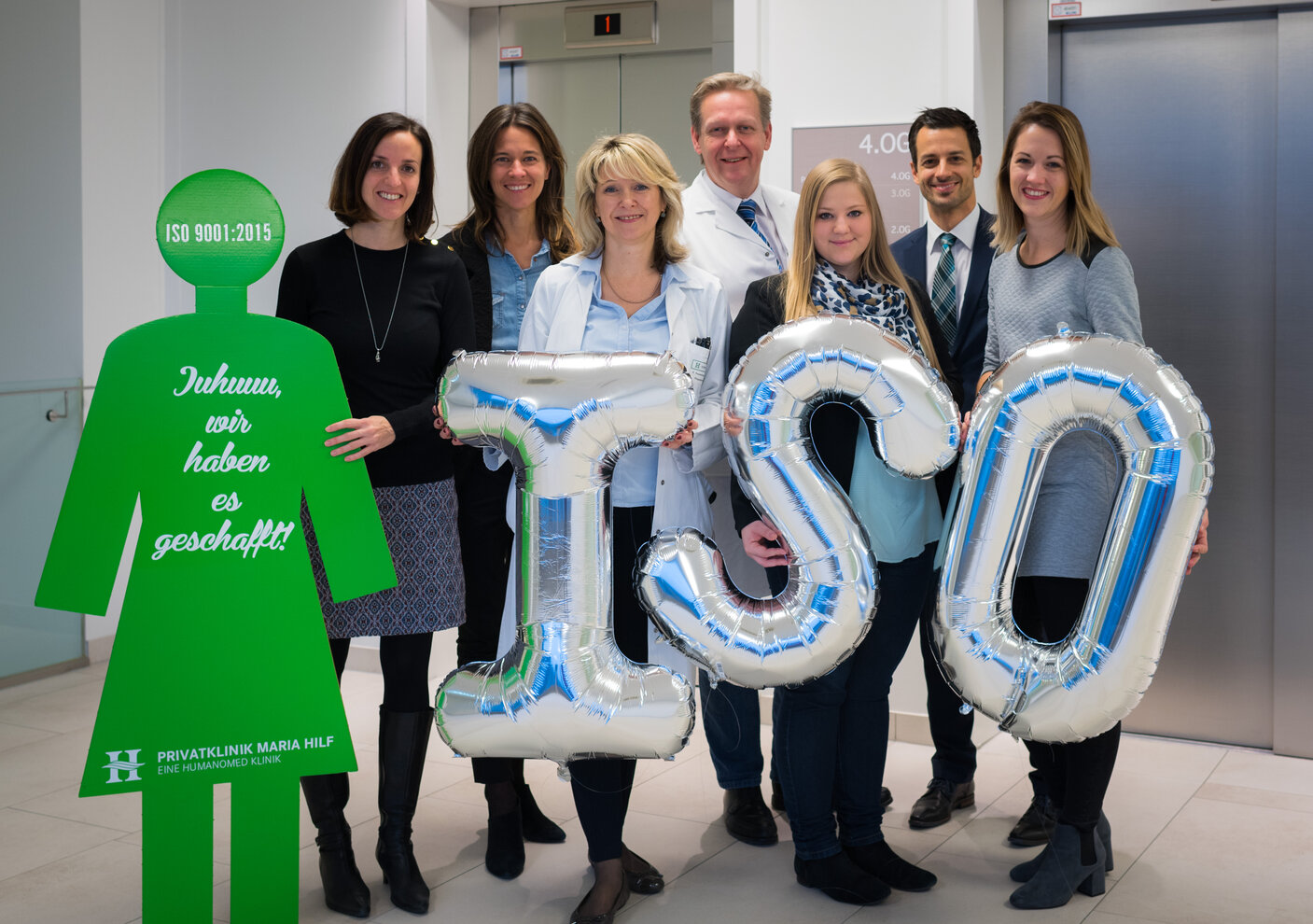 ÖNORM EN ISO 9001:2015
The implementation of the quality management system is grounded on the ambition to be competitive and one of the leading health providers, also in the future.
In ÖNORM EN ISO 9001:2015 the main focus is set on the patients' needs and requirements. Its aim is to ensure and improve processes, structures and outcomes. This requires the establishment of the necessary conditions to conduct optimal processes and achieve satisfactory outcomes for patients and employees.