Medical Services
Our doctors are specialized in various subareas of their fields. This enables us to find a solution for every disease pattern.
Doctor of your choice
In the Private Hospital Maria Hilf four operating rooms and 160 inpatient beds are available to employed doctors as well as extramural physicians of all specialities. This means that patients may be treated and cared for by a doctor of their choice, even if this doctor is not an employee of the Private Hospital Maria Hilf.
Patients are allocated to their treating specialist who will, however, be supported by a head doctor, assistant doctor or secondary doctor. This doctor will check in on the patients and carry out the everyday routine, allowing us to provide our patients with the best professional care and experience.
Medical Equipment
4 operating rooms, with a dedicated operating room for day surgery
Post-anaesthetic unit with 9 beds
Cardiac catheterization laboratory
Internal medical equipment: gastroenterology, colonoscopy, echocardiogram, vascular ultrasounds, ECG, long-term ECG, long-term blood pressure, spiroergometry and lung function testing equipment
MRCT Institute Maria Hilf
Physiotherapy with physiotherapy tanks
Laboratory
Examination rooms for gynaecology, urology, dermatology, ear-nose-throat specialists, ophthalmology, neurology and dietetics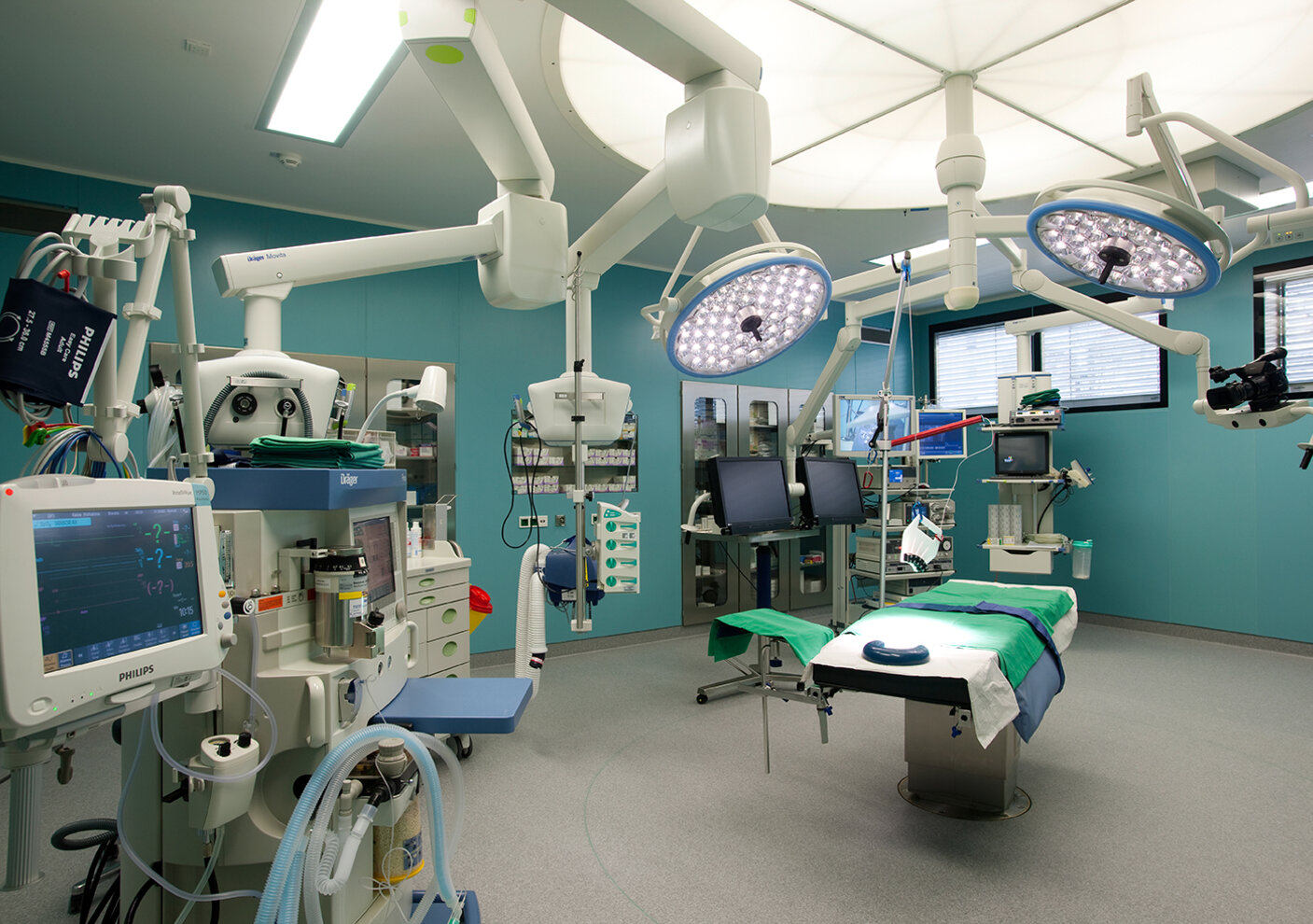 Physical Therapy
We offer a range of conservative methods which are effective in the treatment of joint problems.
For the physical therapy we provide individual physiotherapy exercise rooms, an underwater therapy pool and a multifunctional training room. Patients can also do endurance training with heart rate monitoring.
Physiotherapy
Medical training therapy
Individual physiotherapy exercises
Underwater physiotherapy
Osteopathy
Massage
Electrotherapy
Ultrasound therapy
Decongestion therapy
CPM splint
Occupational therapy
Personal training
Moor/Fango packs