Neurology
The Neurology Unit of the Private Hospital Maria Hilf is charged with the diagnosis and treatment of central and peripheral nervous system and psychosomatic disorders.
Patients suffering from strokes, epilepsy, multiple sclerosis, dementia, migraines or motor disorders (such as Parkinson's) are examined and treated at the clinic. We also provide care for people suffering from psychosomatic disorders (such as depression, anxiety and panic attacks, eating disorders, etc).
The interdisciplinary approach takes advantage of the combined expertise of our in-house specialists (radiology, internal department, spinal centre) to provide our patients with comprehensive diagnoses and a prompt commencement of the necessary treatment.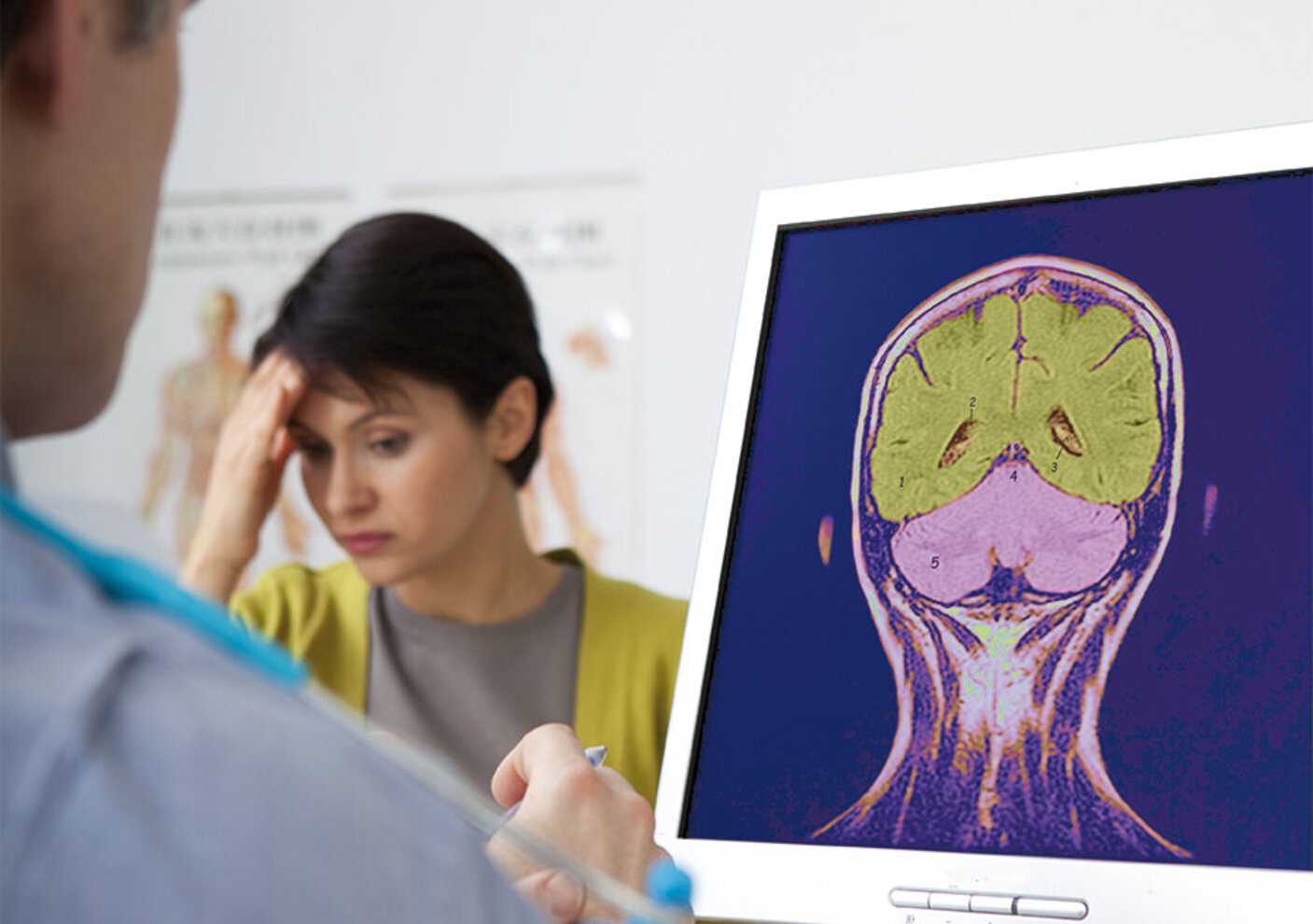 Medical Services
Neurology
Cerebrovascular diseases (e. g. strokes)
Risk profile assessment and prevention of circulatory disorders
Nervous diseases, nerve root and nerve plexus (carpal tunnel syndrome, intervertebral discs)
Migraines and other headaches
Dizziness
Inflammatory diseases of the central nervous system (e. g. meningitis, multiple sclerosis, Lyme disease)
Motor disorders (e. g. Parkinson's)
Dementia (e. g. Alzheimer)
Psychosomatic Treatment
Our psychosomatic treatment is based on the results of scientific research into behavioural medicine. Specialist treatment is available for the following disorders:
Depression-related disorders (e. g. burn out syndrome)
Anxiety disorders (e. g. panic attacks)
Eating disorders
Obsessive-compulsive disorders
Pain disorders
Personality and behavioural disorders
Additional therapies

Individual consultation therapy
Biofeedback therapy
Relaxation therapy (Jacobson relaxation training, autogenic training)
Social competence training
Mobile disorder-specific psycho educational individual and group therapy
Memory training
Diagnostics
Measurement of nerve conduction velocity (motor and sensory NCV, F-wave latency)
Electromyography (examination of the muscles)
Evoked potentials (VEP, AEP, SEP)
Liquor diagnostics (examination of spinal marrow after a lumbar puncture)
Doppler and duplex ultrasonography of extra and intra cranial brain arteries
Right to left shunt detection
High-resolution nerve ultrasonography and ultrasound-assisted interventions
EEG
Neuropsychological testing (e. g. dementia testing)
MRI and CT scans (in-house diagnostic institute)
Nuclear medical testing (e. g. SPECT) in cooperation with Private Hospital Villach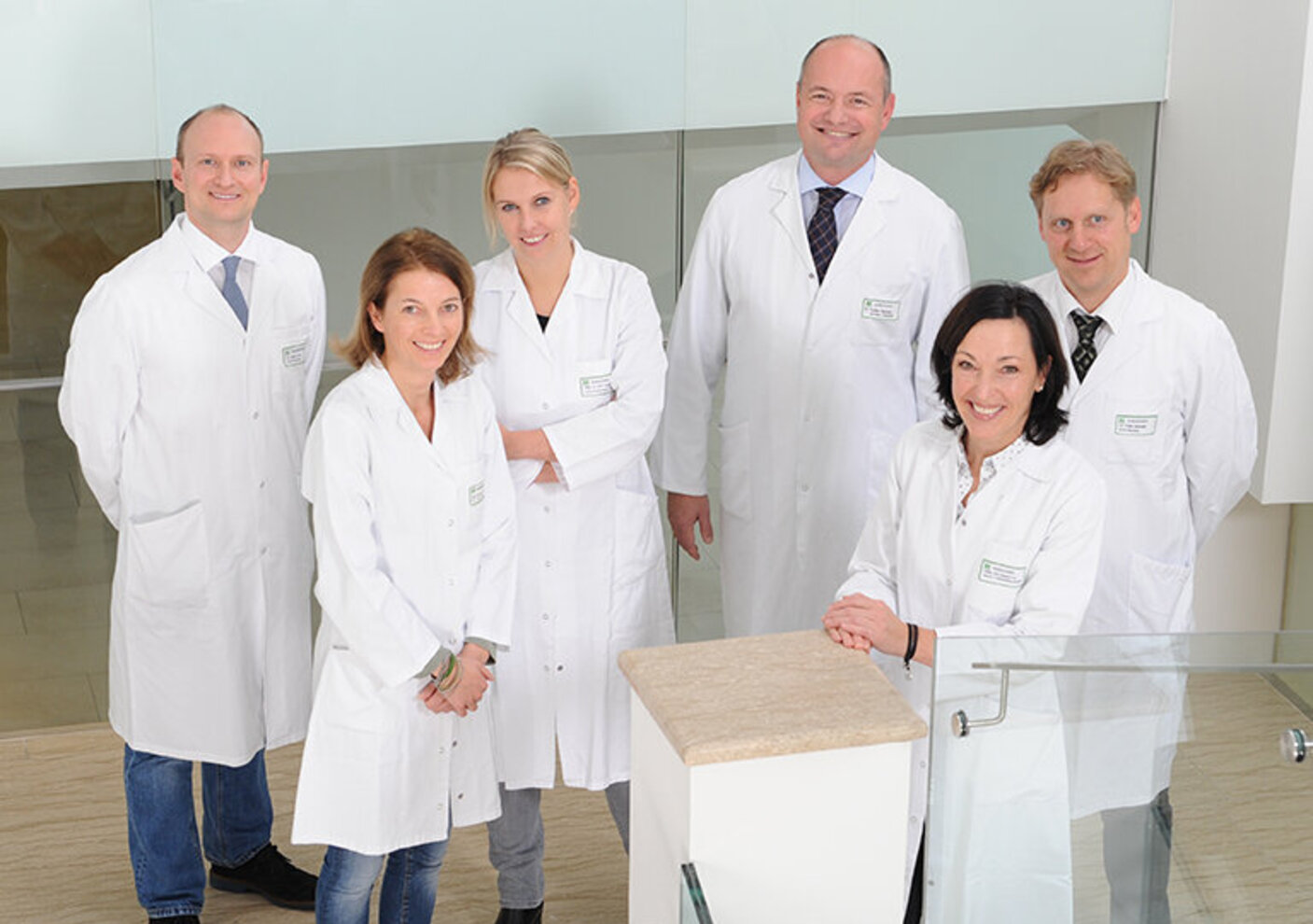 Our Neurological Team
Gustav Raimann, MD
Neurologist, specialisation in psychiatry
Ulrich Lex, MD
Neurologist
Peter Schnabl, MD
Neurologist, specialisation in geriatrics
Verena Zaheri Khameneh, MD
Neurologist
Sandra Kraxner
Psychologist
Carmen Stabentheiner
Psychologist
Silvia Wadlegger
Psychologist